Pioneers Post, by Alastair Wilson
14.09.17
Most social enterprises just aren't set up to have major commercial success, says School for Social Entrepreneurs CEO Alastair Wilson.
Here's a riddle for you.
Take one coffee shop. Locate it on a high street bustling with pedestrians who earn enough to spend £3 on coffee. Staff it with the best in the service industry: people who work fast, don't make mistakes and ooze smiles. Laden it with double-chocca-mocca soy Frappucinos. Secure investment and scale rapidly.
Take another coffee shop. This time you secure a modest grant. You employ four part-time staff. They all have learning difficulties and have rarely been in work. You opt for a small retail unit where you live, in a low-income area. You soon realise the residents here can't afford to buy coffee all day every day, so you open on just a few mornings a week.
Which coffee shop is going to have more commercial success?
I'll admit it. This is not the most taxing of riddles.
But it seems to have got a lot of people in a pickle. Because there is a still a widespread expectation that social entrepreneurs – as our mates running coffee shop number two are – should be as financially sustainable as purely commercial businesses.
We need to axe that assumption. Social enterprises, for the most part, just aren't set up to have major commercial success.
The inconvenient truth
For starters, you typically have a much bigger cost-base as a social enterprise than as a purely commercial business. In addition to normal running costs, you might also be (for example) paying to support the language learning needs of refugees; or for the training costs of long-term-unemployed workers; or paying three times as much to ensure every raw material you use is fair trade.
Yet you can't charge more for your end product. Because the inconvenient truth is that most people are not willing to pay more, just because you happen to help people or the environment. (I know you would pay more, dear reader. But let's face it, you're an avid follower of Pioneers Post! You're already on the social enterprise bandwagon!)
So your margins are squeezed, and you struggle to turn a profit.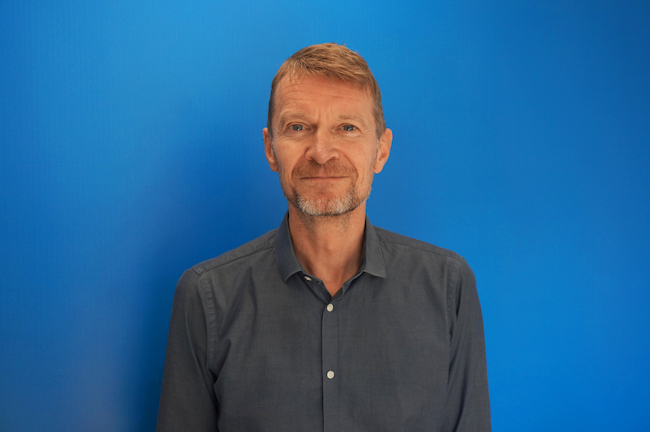 Alastair Wilson: "Your business model is inherently inefficient"
Making matters worse: you're probably a small organisation. The median turnover of a British social enterprise is just £151,000, according to Social Enterprise UK's State of Social Enterprise Report 2015. You lack the economies of scale that might be able to counter your chunky cost-base.
You're also likely to be working in a poor community. Half of the social entrepreneurs on our biggest UK programme work in the 20% most deprived communities in the UK – that's the Lloyds Bank Social Entrepreneurs Programme, in partnership with us, and jointly funded by Big Lottery Fund.
In short, your business model is inherently inefficient.
Which is why you turn to grant funding to generate the income you need to sustain your impact. More than a third of UK social enterprises receive grants from the public sector, and more than a quarter receive other grants, according to the same SEUK report.
Social enterprises, at some stage in their life-cycle, will typically need grant to indemnify the inefficiencies in their models.
Unrealistic expectations
So let's explode the myth of all social enterprises being wholly sustainable businesses. It is unrealistic to expect all social enterprises, often working in the poorest communities, to operate on an entirely commercial footing – without pricing in the cost of their social impact.
This does not mean social entrepreneurs do not want to trade, and have the dignity of earning income through trading.
Yet when you discover that you can earn the same from two days' work filling in a grant application, as you can selling those coffees non-stop for a year… grant funding becomes all too tempting.
It is unrealistic to expect all social enterprises, often working in the poorest communities, to operate on an entirely commercial footing
You want to run a business, sure, but you want to help people more. So instead of focusing on trading, you focus on grant applications.
And before you know it, your coffee shop is dependent on grant.
Then one day, the grants dry up. You've been winning grants for three years… but now the grant-funders expect you to have built up your trading base and to stand on your own two feet. Instead, your model has warped into a reliance on grant.
What's the solution?
We've been working on something for the past two years at School for Social Entrepreneurs that we believe will help, drawing on our 20 years' worth of supporting social entrepreneurs.
On 20 September, we'll unveil what we believe is a solution to this tension between the difficulty of trading versus the unsustainability of grant-dependency.
And in the meantime, wake up and smell the social enterprise coffee!
Alastair Wilson is the CEO of the School for Social Entrepreneurs, which supports more than 1,000 leaders of social change a year through its global network of 11 schools.